Welcome to DIGIPASS
DIGIPASS is a multi-university Erasmus+ Strategic Partnership project designed to improve the impact of mobility experiences for students by providing a holistic approach to online mobility support.
The project developed a unique online student training programme, incorporating a range of ICT tools and open educational resources, which support students during each stage of the mobility life cycle (orientation, pre-departure, during and after mobility). In addition, a staff toolkit was developed as part of the project, which aims to support both academic and administrative staff who are working in the area of mobility.
At the final stages of the project, the consortium developed a handbook and framework for policymakers, which contains a compilation of the training programme and suggestions for adapting the project resources.
On completion,the consortium will produce a handbook and framework for policymakers, whichcontains a compilation of the training programme and the research findings and recommendations.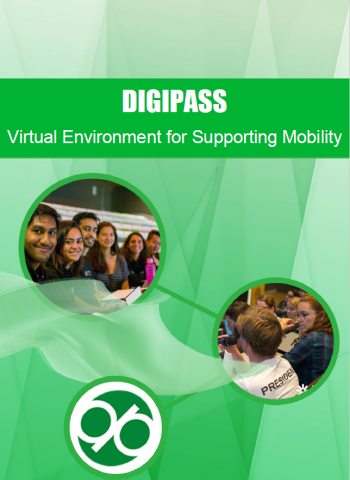 Download our Handbook
If you require this document in an alternative format, such as large print or a coloured background, please contact the Go Abroad Projects Team at the University of Edinburgh by email at goabroadprojects@ed.ac.uk or at the following address by post:
34 Buccleuch Place, Edinburgh EH8 9JS
Meet the DIGIPASS Team
The DIGIPASS partnership consists of six institutions who are committed to enhancing and developing tools and training programmes to support student mobility.
The University of Edinburgh
University College Dublin
University of Amsterdam
University of Granada
The University of Pavia
Jagiellonian University
By harnessing both student and staff expertise, the consortium developed a unique set of digital open resources to provide holistic support for mobility.