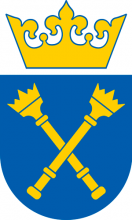 Jagiellonian University in Kraków is the oldest university in Poland (founded in 1364 by King Casimir the Great) and one of the oldest universities in Europe. Several hundred years of academic activity has resulted in many notable alumni, whose inventions, ideas and accomplishments have had a significant impact on the history of Poland and the world. Notable alumni of the Jagiellonian University include: Nicolaus Copernicus, Norman Davies, Stanisław Lem, Wisława Szymborska, Andrzej Wajda.
Today, the Jagiellonian University comprises 16 Faculties, where nearly 4 thousand academic staff conduct research and provide education to over 40 thousand students, within the framework of more than 80 different fields of study. The eminent researchers and state-of-the-art infrastructure make the JU one of the leading Polish scientific institutions, collaborating with major academic centres from all over the world.
In 2019, according to the Perpesktywy University Ranking, Jagiellonian University has been ranked as the second best university in Poland, the best medical university, as the most prestigious university with the greatest academic potential.