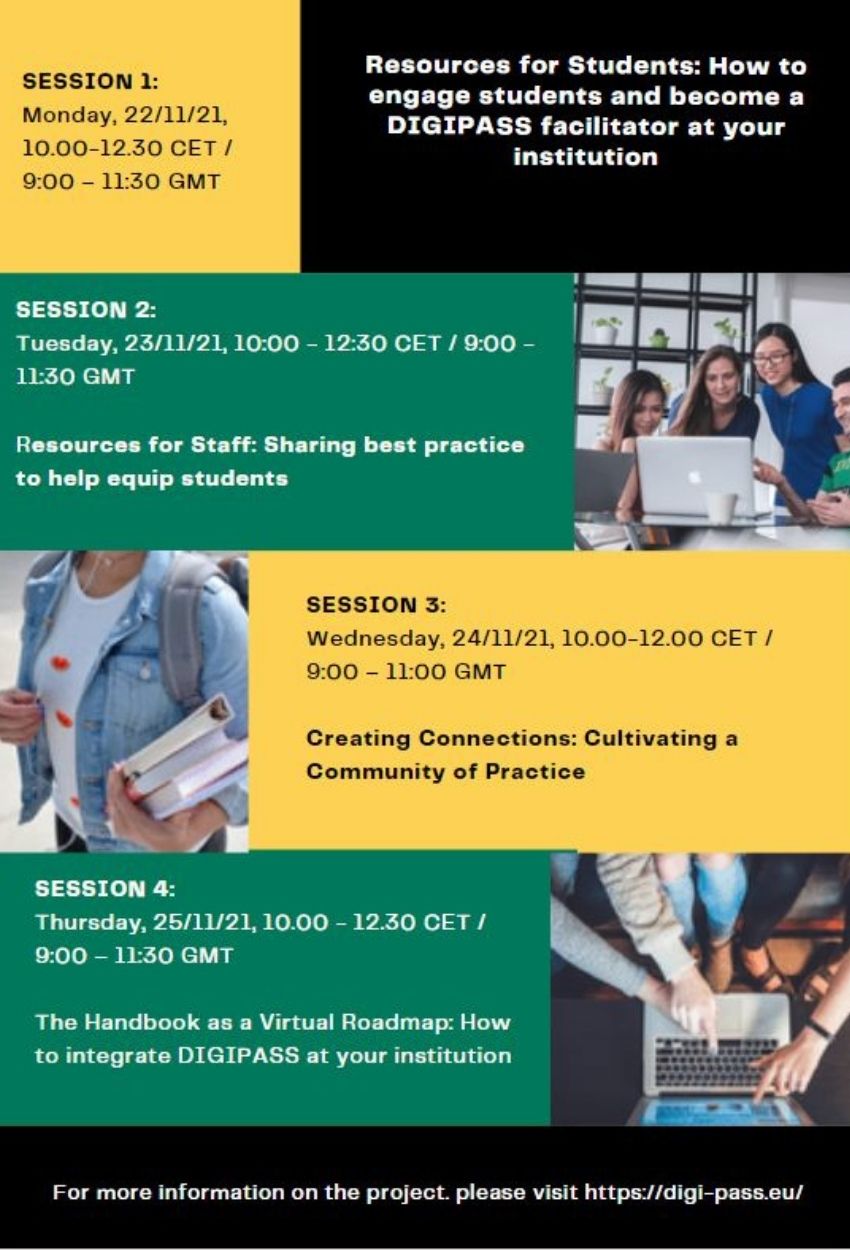 "Virtual Environments for Supporting Mobility", 22 – 25 November 2021
We would like to invite you to our final Staff Training week, centered around DIGIPASS, an Erasmus+ Project which provides tips, tricks, and resources to help study abroad students excel before, during and after their time abroad!
 
This interactive event will help you discover an array of helpful resources and help you integrate them at your institution. Come chat with international colleagues working in student mobility to share best practice and knowledge.
 
The event will take place across four different sessions, each happening on a different day.
Please see the schedule below and register your interest for any of the sessions by Thursday, November 19th, 2021